What exactly are we doing here, anyway?   Working hard to make Innisfree on the Stillwater a sustainable, "old-fashioned" way of life.  We raise Black Angus cattle for beef, and chickens for eggs and meat (and we sell both freezer beef/chickens, and eggs).  We hope to get a goat or two for milking, and we put in good-sized gardens as well.  One garden is the "normal" vegetable/fruit garden and one is a "test" garden for things we would like to try (mostly grains, but whatever we want to experiment with – it's becoming more of an "annual garden" now).  Our goal is to sustain ourselves as much as we can from what the farm can produce.  It's not a quick process, but something that builds and improves every year.
What does this look like?  Here is some of what you can see on our farm.
We also custom roast coffee and make art.
Contact us at:  innisfreeonthestillwater (at) gmail (dot) com
Visit us during summer farm market season at Downtown Troy, Piqua, Vandalia and Greenville markets.
We also participate in a winter market – Market on the Miami at the Tin Roof restaurant in Troy OH. This market is from 9-12 on the 2nd and 4th Saturdays from November to May.
********************************************************************
Lake Isle of Innisfree (W.B. Yeats)
I will arise and go now, and go to Innisfree,
And a small cabin build there, of clay and wattles made;
Nine bean rows will I have there, a hive for the honey bee,
And live alone in the bee loud glade.
And I shall have some peace there, for peace comes dropping slow,
Dropping from the veils of the morning to where the cricket sings;
There midnight's all a glimmer, and noon a purple glow,
And evening full of the linnet's wings.
I will arise and go now, for always night and day
I hear lake water lapping with low sounds by the shore;
While I stand on the roadway, or on the pavements grey,
I hear it in the deep heart's core.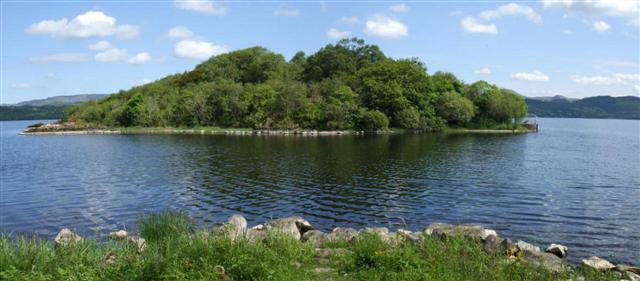 Isle of Innisfree, Lough Gill, County Sligo, Ireland